Main content starts here, tab to start navigating
Join Our Team!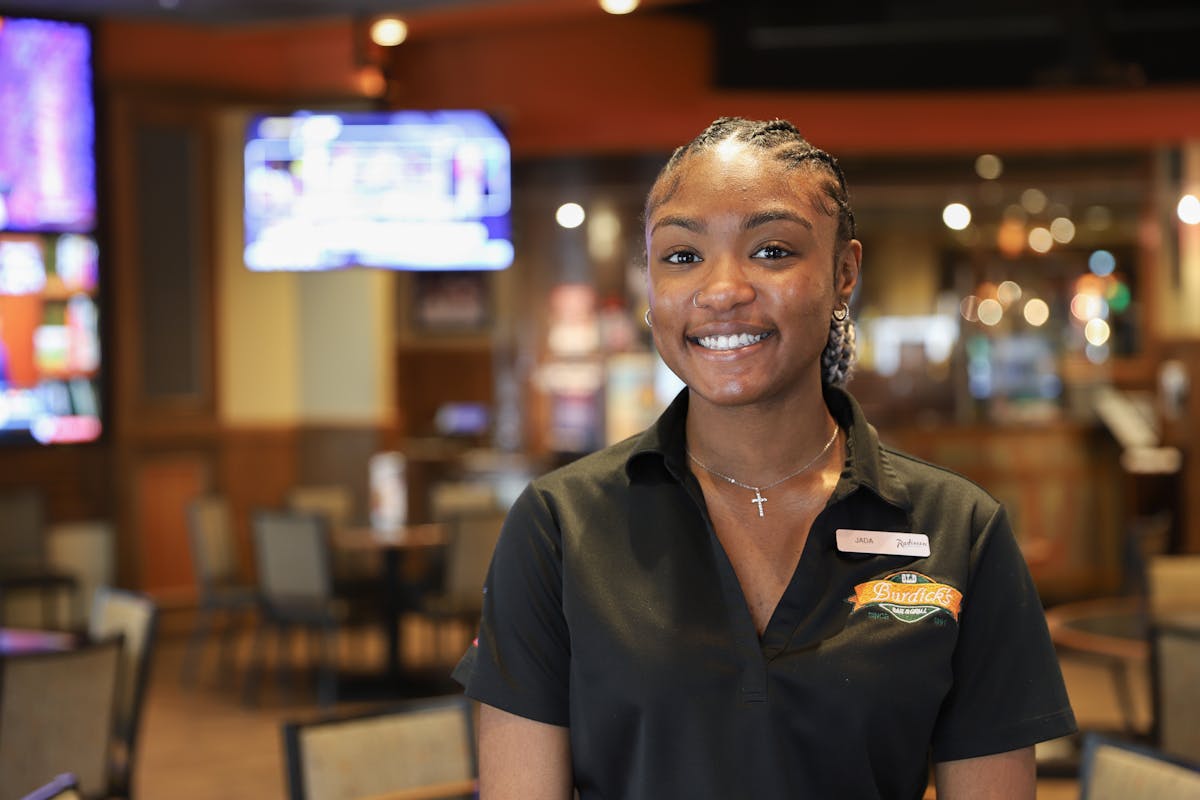 Now Hiring
Old Burdick's Downtown & Wings West Locations
Cooks • Bartenders • Hosts • Servers • Stewards/Dishwashers • Supervisors
Part and Full-Time Positions Available!
WHY GREENLEAF HOSPITALITY GROUP & OLD BURDICK'S?
Flexible Scheduling • Fun Atmosphere • Growth Opportunities • Wellness Benefits
Full-Time Employees
Paid Time Off • Medical/Dental/Vision • 401K
View Job Descriptions & Apply Today!
Positions Starting At:
Starting at $14/hour for non-tipped employees
$7/hour + tips
"As I continue to work here and grow, I saw the support pushing me forward, seeing things I didn't even see in myself. Come throw down with us in the back of the house."
– Claude, Old Burdick's Culinary Supervisor
"Our company values employee happiness. We get holiday pay, vacation, paid time off, benefits – you don't find that a lot in the service industry."
– Kristie, Old Burdick's Bartender